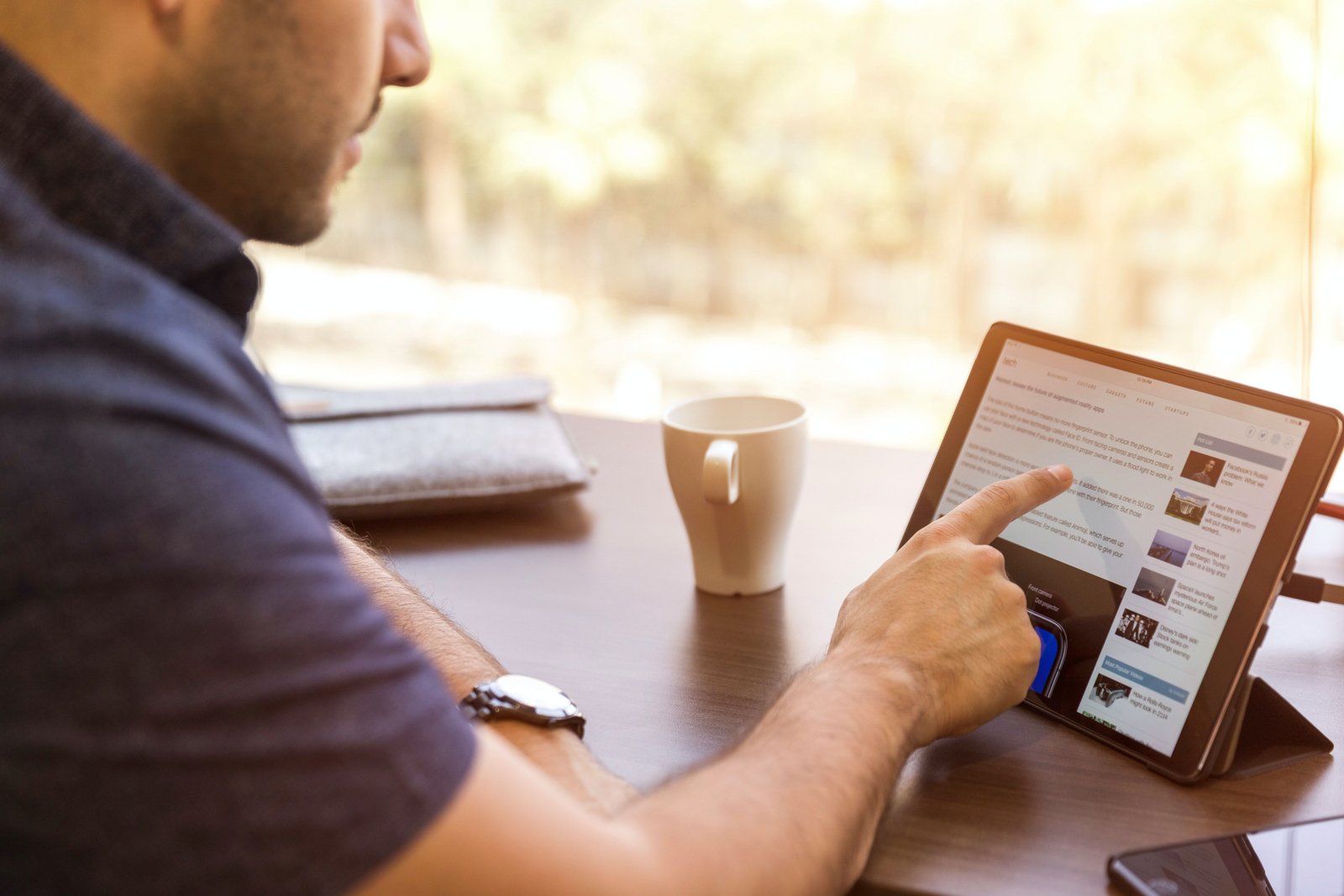 USING LINKEDIN TO MAXIMIZE YOUR BRAND
Whether you're an individual seeking out a strong professional network, or you're building a business from the ground up, having a strong LinkedIn presence can help to skyrocket your efforts more effectively than any other social media platform. It's easy to be daunted by LinkedIn's super-professional atmosphere; the edited headshots, painstakingly edited work histories, and industry jargon can be off-putting for a newbie in the platform, but it doesn't have to stay that way! With a few tips and tricks, and a little time to play around with all the features that LinkedIn has to offer, you can use this business-boosting platform to your advantage. Let's get started!
GETTING TO KNOW THE PLATFORM
Much like any other social media platform, LinkedIn consists of three main parts: the Newsfeed, the Profile, and the Inbox. LinkedIn's layout is relatively simple and straightforward, but there are a few key points to keep in mind.
When viewing an individual's profile, keep in mind that they will be notified and can see the name and photo of the person who has viewed them. You can prevent this by turning on your privacy settings, which means they will only receive a notification that someone viewed their profile, but not specifically who. The downside to this is that you won't be able to see who specifically viewed your profile in return, so weigh the pros and cons before making any changes.
BUILDING A STRONG LINKEDIN PROFILE
Your LinkedIn profile is more than just an online resume. Here, you can share a wide variety of skills, receive recommendations from your connections, display your interests, projects, and certifications all in one place, without worrying about keeping it all on one page.

A strong LinkedIn profile consists of a professional profile picture and cover photo, a brief and snappy description, and detailed but concise summaries of your work experience. Play it safe and write your description in the third person, and be sure to include a section at the bottom listing any common misspellings of your name to increase the odds of being found on the platform by potential employers. You can also include your contact information if you feel comfortable doing so.

How far back should you go when it comes to working experience? There's no need to delve deep into the work history you had when you were 13. Keep it as relevant as possible to your current field and/or career goals. If you're creating a profile for a brand, including projects you worked on with clients that stand out in your brand's history.
LINKEDIN NETWORKING 101
Once you've created a strong, outstanding brand profile, it's time to get started on your networking journey. Here are a few things to keep in mind before you start.

First, you may find that you're unable to send a connection request to every brand or profile you come across. Oftentimes there are security measures in place to protect the user's privacy, which requires you to submit a message explaining where you know the person from. This is to prevent unsolicited connection requests.

It's also a good idea to build your network from mutual connections. You'll notice that many profiles will have a 1st, 2nd, or 3rd icon near them. This refers to the degrees of separation between you and them, in terms of mutual connections. Aim to broaden your network from within first, then branch out to 3rd connections once you've established rapport with your current network.

Aim to build a network of at least 100 connections to start with, as this increases your chances of appearing in the search results for any potential employers. Don't go too big though! A profile with 500+ connections is usually seen as suspicious unless you're working at a high level in a network-intensive field. If you're just getting started, keep things close-knit. Aim for 100-200 connections and work on building real professional relationships with your network for best results.
BUILDING BRAND AWARENESS VIA LINKEDIN
Now that you have an amazing profile and a strong, supportive network, it's time to start building brand awareness! You can do this by simply sharing content to your newsfeed and business page. Start by sharing content creating directly by your brand, and eventually work towards integrating content you value from other sources. Bringing value to your network through your shared posts is a great way to get people talking about your brand, and funneling an audience to your social media profiles, website, YouTube channel, or shop.

Keep in mind that LinkedIn is a professional platform. This means that you should avoid posting anything that reads as click-bait, outright advertising, or overly lighthearted content that would be best suited for a more social platform like Facebook. If you wouldn't want your current or future employer to see it, don't post it.
YOUR NEXT STEPS
Now that you're a LinkedIn master, you can continue your journey towards maximizing your brand by continuing to network, build strong professional relationships, and share amazing content with your connections. And just like with any other social media platform, monitor your metrics and adjust accordingly for best results.

So what are you waiting for? It's time to go viral!